The excellence of our products is legendary. And their excellence is also our greatest asset. With passion, creativity, and uncompromising perfectionism, we constantly strive to achieve greatness. We accept no compromises.
The essence of diverse flavours is not only reflected on the labels of our bottles. As creators and pioneers, we cherish individualism and diversity. Rather than chasing the latest fads, we start new trends.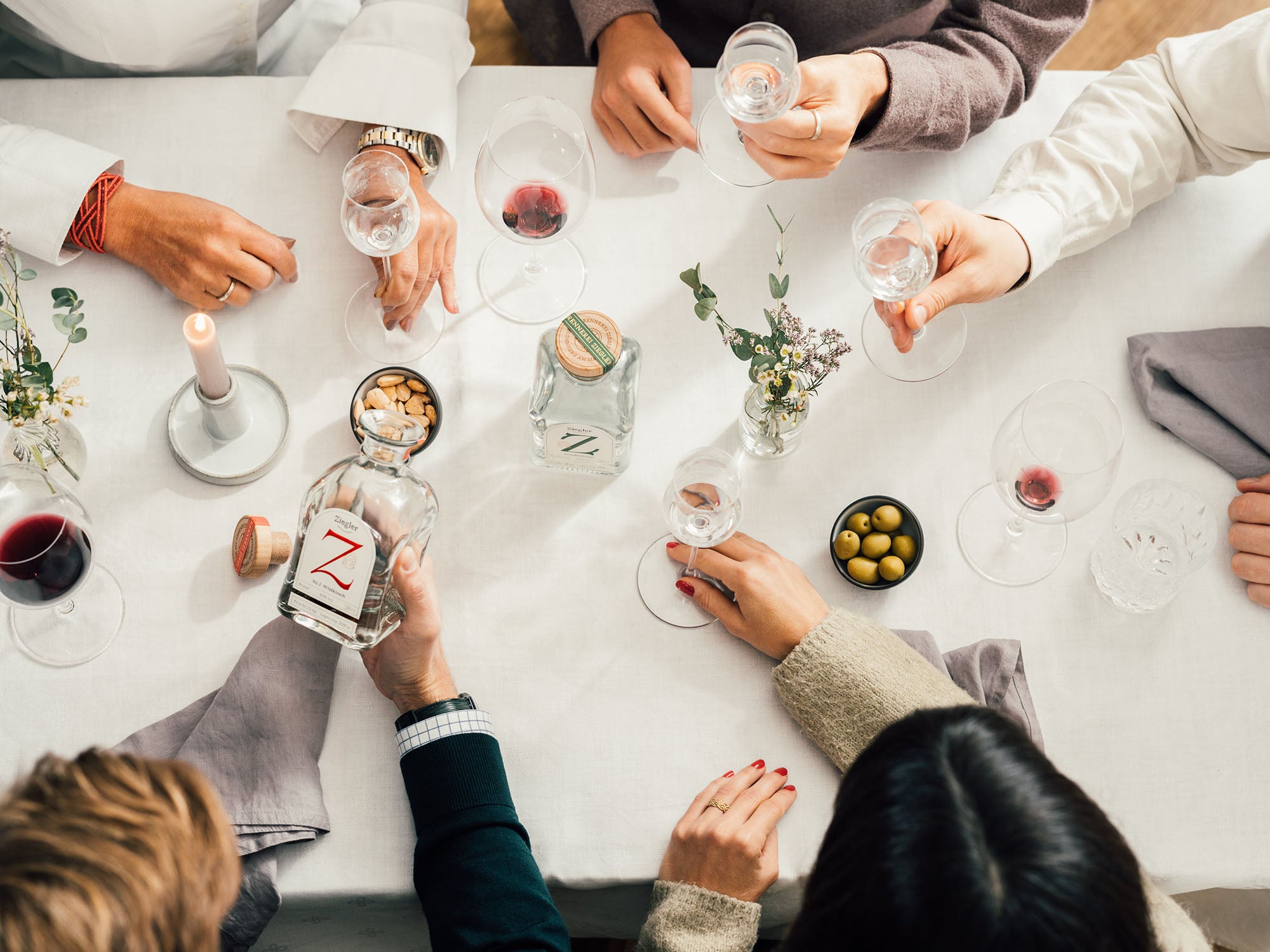 We understand ourselves as ambassadors of a cherished cultural asset. Fruit brandies connect people and history. Heads of state lifted glasses of brandy behind closed doors to put their seal of approval on international treaties. Former enemies raised a toast to peace. And countless others have celebrated their successes with a sip of brandy. We proudly contribute our efforts to a cultural asset that inspires people both here in Germany and beyond our nation's borders.
Our products are distilled from the best fruits of our globe and we naturally have a special interest in preserving our precious planet Earth. Deep roots in our homeland are our source and our force field. Sustainability means much more to us than mere lip service: it's genuine lived reality – the foundation that sustains our existence.
Ziegler's spirits are meant to be savoured. They are the optimal way to wind down a perfect evening, seal a business deal, celebrate a life event, start a friendship or conceive a remarkable thought, convivially with others or in sweet solitude. Each of these situations is a special moment and each is best shared when savoured with nothing but the best.